HONG KONG (APRIL 28, 2016) – CNN International, the number one international TV news channel, and Cartoon Network,...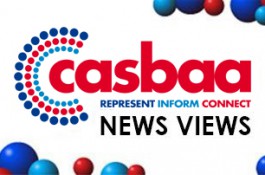 The 7th annual Asia Pacific Operators Summit has wrapped in Bali, accompanied by a plethora of announcements from...
Better Satellite World: The Magic of Satellite
Did you know that our industry was founded by a magician? He didn't call himself that, but he had a magical ability to see into the future. One of the many things he saw was the satellite industry. His name was Sir Arthur C. Clarke.