Member News
Around half (52%) of Chinese consumers aged 18 to 24 who watch pirated content indicated that mobile devices are their most frequent method of consuming this content – the highest globally – reflecting a prominent shift in viewer consumptions habits            CHINA, CCBN, 23 March 2017 – A new online consumer survey from Irdeto, the world leader in digital…
Read More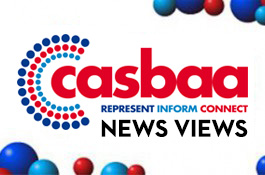 The Premier League won a potentially very important injunction from a UK court, allowing it to work with...
Better Satellite World: The Magic of Satellite
Did you know that our industry was founded by a magician? He didn't call himself that, but he had a magical ability to see into the future. One of the many things he saw was the satellite industry. His name was Sir Arthur C. Clarke.