Member News
BALI, 27 APRIL 2017 – Viacom International Media Networks (VIMN) Asia, a division of Viacom Inc. (NASDAQ: VIA, VIAB), today announced it will renew two Asia original commissions for MTV and Comedy Central. It will air the second season of MTV's music video dance show Ok Danceoke in June and its second season of the Asia original Comedy Central Stand-up,…
Read More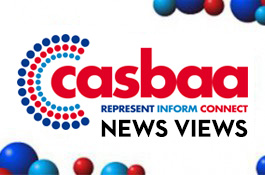 Okay, it's now official. FCC Chairman Ajit Pai said he wants to "repeal and replace" the Wheeler...
Better Satellite World: The Magic of Satellite
Did you know that our industry was founded by a magician? He didn't call himself that, but he had a magical ability to see into the future. One of the many things he saw was the satellite industry. His name was Sir Arthur C. Clarke.