Member News
Fans On Twitter Are Also Able To Unlock The Posters Using #WinterIsHere Together With An Emoji Specific To Each Character Watch the new trailer of Game of Thrones Season 7 here Watch the Asia-exclusive interviews with Game of Thrones Season 7 cast here Download the official character posters of Game of Thrones Season 7 here Download the official animated character…
Read More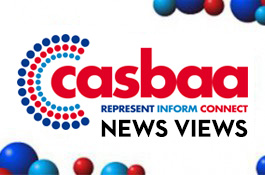 One last reminder regarding the CASBAA Taiwan in View one day conference being held at the Mandarin Oriental...
Better Satellite World: The Magic of Satellite
Did you know that our industry was founded by a magician? He didn't call himself that, but he had a magical ability to see into the future. One of the many things he saw was the satellite industry. His name was Sir Arthur C. Clarke.