Member News
What is CNN doing with Casey Neistat, Matt Hackett and Beme? We're launching a new media brand – a standalone company, funded by CNN. We've engaged Casey Neistat and Matt Hackett, co-founders of Beme, to build it with us. A perfect marriage of storytelling and technology, Casey will provide the editorial vision and Matt will lead digital innovation. What we're…
Read More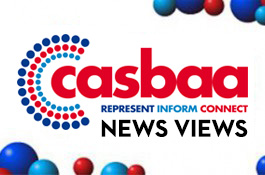 NBCU is doubling down on its investment in digital platform Buzzfeed, ponying up another US$200 million. Buzzfeed...
Better Satellite World: The Magic of Satellite
Did you know that our industry was founded by a magician? He didn't call himself that, but he had a magical ability to see into the future. One of the many things he saw was the satellite industry. His name was Sir Arthur C. Clarke.