Member News
News and infotainment portals add to the fresh lineup for young, digital generation Kuala Lumpur, 26th May 2017 – Malaysia's premier Chinese language channel, Astro AEC celebrated its 20th anniversary with a stronger branding of the channel, including a new line up of compelling local content and digital initiatives on all screens, to cater to the increasingly digital lifestyle of…
Read More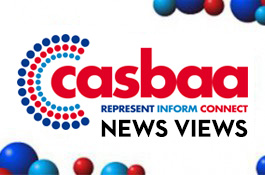 More details are coming out about Facebooks plans to start a TV service, including reports that deals have...
Better Satellite World: The Magic of Satellite
Did you know that our industry was founded by a magician? He didn't call himself that, but he had a magical ability to see into the future. One of the many things he saw was the satellite industry. His name was Sir Arthur C. Clarke.