Member News
Sample two new HBO Original Series for free this July SINGAPORE, JUNE 28, 2016 – Known and loved by fans worldwide for its premium Emmy®-winning shows, HBO Asia has just announced that the network will release the first episodes of its new miniseries, THE NIGHT OF, and the new season of BALLERS, with subtitles where available, for non-subscribers in *19…
Read More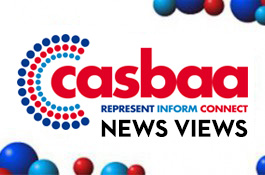 As of July 1, China is strictly curtailing TV programmes based on overseas formats. A new policy...
Better Satellite World: The Magic of Satellite
Did you know that our industry was founded by a magician? He didn't call himself that, but he had a magical ability to see into the future. One of the many things he saw was the satellite industry. His name was Sir Arthur C. Clarke.