Member News
(Hong Kong, 26 August 2016) ITV is partnering with Global Eagle Entertainment to supply the ITV Choice channel to cruise ship passengers around the globe. Cruise audiences now have a wide variety of beloved British programming to enjoy on-board. Upcoming dramas include the highly anticipated lavish mini series documenting the story of the girl who became one of history's greatest…
Read More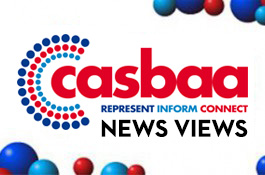 Now that Viacom CEO Philippe Dauman has resigned, the company is moving forward with a new CEO (who...
Better Satellite World: The Magic of Satellite
Did you know that our industry was founded by a magician? He didn't call himself that, but he had a magical ability to see into the future. One of the many things he saw was the satellite industry. His name was Sir Arthur C. Clarke.