Member News
(London, UK) BBC Worldwide today announced a Memorandum of Understanding (MOU) with leading Chinese media company, Shanghai Media Group Pictures (SMG Pictures) that will see expansion of the Doctor Who brand in China. The MOU was inked yesterday evening at a signing ceremony at BBC Worldwide's Television Centre in London, with Mr Chen Sijie, GM of SMG Pictures and Jaclyn-Lee…
Read More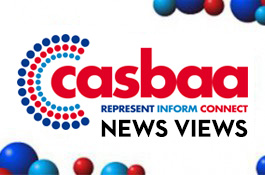 It seems the TV industry is finally getting some traction with enforcement agencies around Asia, with respect to...
Better Satellite World: The Magic of Satellite
Did you know that our industry was founded by a magician? He didn't call himself that, but he had a magical ability to see into the future. One of the many things he saw was the satellite industry. His name was Sir Arthur C. Clarke.