Member News
SINGAPORE, 27 FEBRUARY 2017 – Viewers in Southeast Asia are in for brand new treats in March as MTV today announced the launch of a new weekly music chart show MTV NOW STREAMING and the return of Catfish: The TV Show for an intense sixth season. In line with International Women's Day on 8 March, the channel has also put…
Read More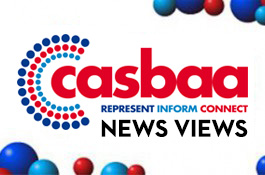 Plans are in full swing for the CASBAA OTT Summit in Singapore on 1st March and the OTT...
Better Satellite World: The Magic of Satellite
Did you know that our industry was founded by a magician? He didn't call himself that, but he had a magical ability to see into the future. One of the many things he saw was the satellite industry. His name was Sir Arthur C. Clarke.