Member News
'Bolt of Talent' follows the legendary Michael Bolton on his search for Asia's top musical talent – exclusively for Star World April 20, 2017 – Hong Kong – FOX Networks Group (FNG) Asia announces the opening season of Bolt of Talent – an original series that documents the search for undiscovered gifted singers across Asia. Under the guidance of American singer-songwriter…
Read More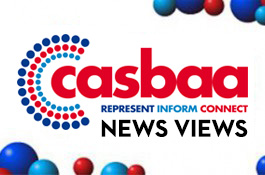 The full-on Net Neutrality debate in the USA has resumed. The Internet Association, representing the big tech...
Better Satellite World: The Magic of Satellite
Did you know that our industry was founded by a magician? He didn't call himself that, but he had a magical ability to see into the future. One of the many things he saw was the satellite industry. His name was Sir Arthur C. Clarke.