Member News
A dedicated Bollywood movie channel specially adapted for the German market Mumbai, India / Munich, Germany, July 29, 2016: India's leading media conglomerate, Zee Entertainment Enterprises Limited (ZEEL) today announced the launch of Zee.One, its dedicated Bollywood movie channel for the German market. The channel was launched in Germany by Mr. Punit Goenka, MD & CEO, ZEEL, Mr. Amit Goenka,…
Read More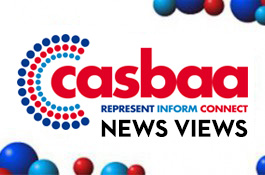 A lot of news about digital migrations this week, starting with Fox's plan to live-stream its prime-time slate...
Better Satellite World: The Magic of Satellite
Did you know that our industry was founded by a magician? He didn't call himself that, but he had a magical ability to see into the future. One of the many things he saw was the satellite industry. His name was Sir Arthur C. Clarke.