Member News
Viacom International Media Networks (VIMN) and Solar Entertainment Corporation, a Philippine content provider and television network, today announced their collaboration to launch a brand new local MTV channel, MTVph in the country. Under the agreement, the two companies will collaborate on local production, distribution, marketing and advertising sales for MTVph. Effective 1 August 2017, MTVph will become the network's new…
Read More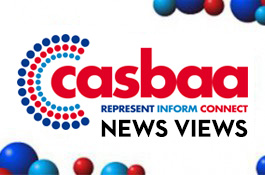 CASBAA members Media Partners Asia are releasing their latest forecast for online video in Asia, predicting the market...
Better Satellite World: The Magic of Satellite
Did you know that our industry was founded by a magician? He didn't call himself that, but he had a magical ability to see into the future. One of the many things he saw was the satellite industry. His name was Sir Arthur C. Clarke.