Member News
– Eurosport underlines position as Home of Cycling, presenting all three Grand Tours, including the Tour de France, and all five Monuments – – Eurosport to become gatekeeper for broadcast rights to the track cycling series for 2016/17 – – World's best track cycling heroes set to compete in thrilling new series – Singapore, 20 October 2016 – Eurosport…
Read More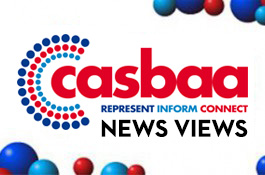 CASBAA shares its deepest condolences with the people of Thailand over the loss of King Bhumibol Adulyadej, who...
Better Satellite World: The Magic of Satellite
Did you know that our industry was founded by a magician? He didn't call himself that, but he had a magical ability to see into the future. One of the many things he saw was the satellite industry. His name was Sir Arthur C. Clarke.