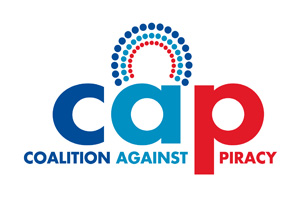 The Casbaa's Coalition Against Piracy (CAP) includes leading video content creators and distributors in Asia. Members include: beIN Sports, Casbaa, Discovery, The Walt Disney Company, Fox Networks Group, HBO Asia, NBCUniversal, Premier League, Turner Asia-Pacific, A&E Networks, Astro, BBC Worldwide, CANAL+, Cignal, La Liga, Media Partners Asia, National Basketball Association, PCCW Media, Singtel, Sony Pictures Television Networks Asia, TVB, True Visions, TV5MONDE, and Viacom International Media Networks.
CAP's primary missions is to bring leading video content creators and distributors members together to join the global fight against content theft. CAP focuses on addressing the growing threat of illicit streaming devices (ISDs) and apps, which facilitate massive piracy of movies, sports, TV series and other creative video content. The sale of ISDs does great harm to the content creation and distribution industries in Asia, as well as the millions of people who work in the creative economy around the world.
---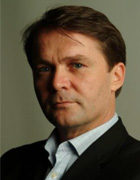 Neil Gane
General Manager, Coalition Against Piracy (CAP)
Neil Gane is the General Manager of Casbaa's Coalition Against Piracy (CAP). He previously spent 12 years with the Motion Picture Association of America (MPAA) where he held various senior executive positions in Australia, Singapore and Hong Kong and was responsible for developing and implementing content protection and advocacy strategies in 13 countries.
He first moved to Asia in 1987 as a Royal Hong Kong Police officer, finishing his service in the Diplomatic Protection Unit of Special Branch, before joining multi-national risk consultancy Hill and Associates.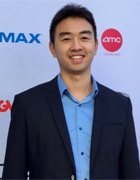 Jason Chan
Operation Manager, Coalition Against Piracy (CAP)
Jason Chan is the Operations Manager for the Coalition Against Piracy (CAP).
Prior to joining CAP, Jason was the Content Protection Manager, Asia-Pacific Hub for the Motion Picture Association (MPA), where he assisted in developing an online content protection strategy and spearheaded its implementation in key Asia-Pacific markets which included administrative and judicial injunction relief operations across the region. He also guided investigative efforts on high-profile copyright infringement cases in South East Asia, including ISDs and emerging content distribution technologies.
Before his career in content protection, Jason served as a columnist and financial analyst for the Financial Times Group and Euromoney Institutional Investors.