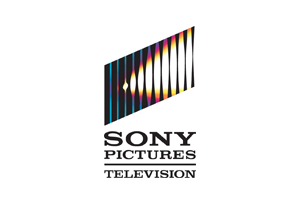 Vice President, Business Affairs
Sony Pictures International Productions
Sony Pictures Entertainment is a leading creator and distributor of entertainment products, services and technology. Our global operations encompass motion picture production and distribution, television production, programming and syndication, home video acquisitions and distribution, operation of studio facilities, development of new entertainment technologies and distribution of filmed entertainment in over 70 countries.
Sony Pictures Entertainment is looking for a Vice President of Business Affairs to join our team. The position could be based either in Beijing or Hong Kong. Candidates with less experience will be considered.
The position will focus primarily on transactions to produce, distribute and acquire product for Sony Pictures International Productions in Chinese primarily in China. This attorney will work closely with senior business, creative and finance executives to structure, negotiate, document and administer production, co-production, finance and license agreements for motion picture productions.
Key Responsibilities:
Negotiate and prepare agreements for all facets of motion picture production and development, including license agreements, above-the-line agreements, option and literary purchase agreements, production services agreements, production placement and promotion, assignments, releases, contingent compensation definitions, composer agreements, and settlement agreements.
Provide business and legal services, including negotiation and review of contractual obligations and options, copyrights, contract administration, etc. including reviewing agreements in connection with talent rights and clearances, and draft appropriate contracts to acquire rights or provide assistance to licensees or third parties, as appropriate, to acquire such rights.
Negotiate and draft intellectual property licenses and provide legal advice and counsel to business development, creative, and finance executives regarding license terms. Advise finance and marketing teams regarding brand approvals, product placement and other license requirements.
Negotiate and draft standard form contracts, such as talent agreements, and other documents.
Research and prepare necessary background information for litigation preparation.
Research and answer inquiries regarding contracts, privacy rights, copyright laws, international subsidies and tax credits, PRC motion picture regulation, script clearances, guild requirements, and other legal matters.
Structure and draft joint venture, co-production, output and co-venture agreements as appropriate.
Create and update form agreements in Chinese and English.
Supervise outside counsel, paralegal and clerical subordinates in the performance of business and legal-related tasks.
Perform other related duties as assigned.
REQUIREMENTS:
Juris Doctorate (JD) from an accredited institution.
Minimum 7 years' experience in entertainment law (transactional) and preferably with motion picture production, finance and acquisitions experience.
Accreditation to practice law in China is strongly preferred.
Must have excellent negotiating skills.
Knowledge of interactive software market/entertainment industry required.
Knowledge and strong experience with respect to PRC motion picture co-productions and the PRC motion picture industry.
Must be computer literate and proficient in Microsoft Word.
Excellent communication skills (both written and oral in Mandarin and English) as well as proven ability to work with creative and corporate personnel.
Fluent Mandarin and English language skills.
May be required to travel.
Application:
Please send CV to: Adelene_Khoo@spe.sony.com
(#Sony Pictures Entertainment is an equal opportunity employer. We evaluate qualified applicants without regard to race, color, religion, sex, national origin, disability, veteran status, age, sexual orientation, gender identity, or other protected characteristics.)