Regulatory issues are among the highest priorities for CASBAA. We actively undertake a number of regulatory initiatives in the Asia Pacific, including the pursuit of copyright enforcement, promotion of regional technical standards, lobbying activities, regulatory roundtables, and educational seminars.
CASBAA submits feedback to and maintains dialogue with government bodies and trade organizations on consultation papers for best interests of CASBAA members. CASBAA also collects and shares members' papers and presentations which would be of interest to other members. These documents are placed in this section according to the nature of the issues and to the locations where the issues arise.
Recent news articles related to regulatory issues of anti-piracy, copyright protection, satellites, bills and legislation, new media and members submissions are filed in this section. For easy navigation, simply choose the issue you are interested in, subdivided by market location.
---
Same Same but Different? Video Policies for Asian Pay-TV and OTT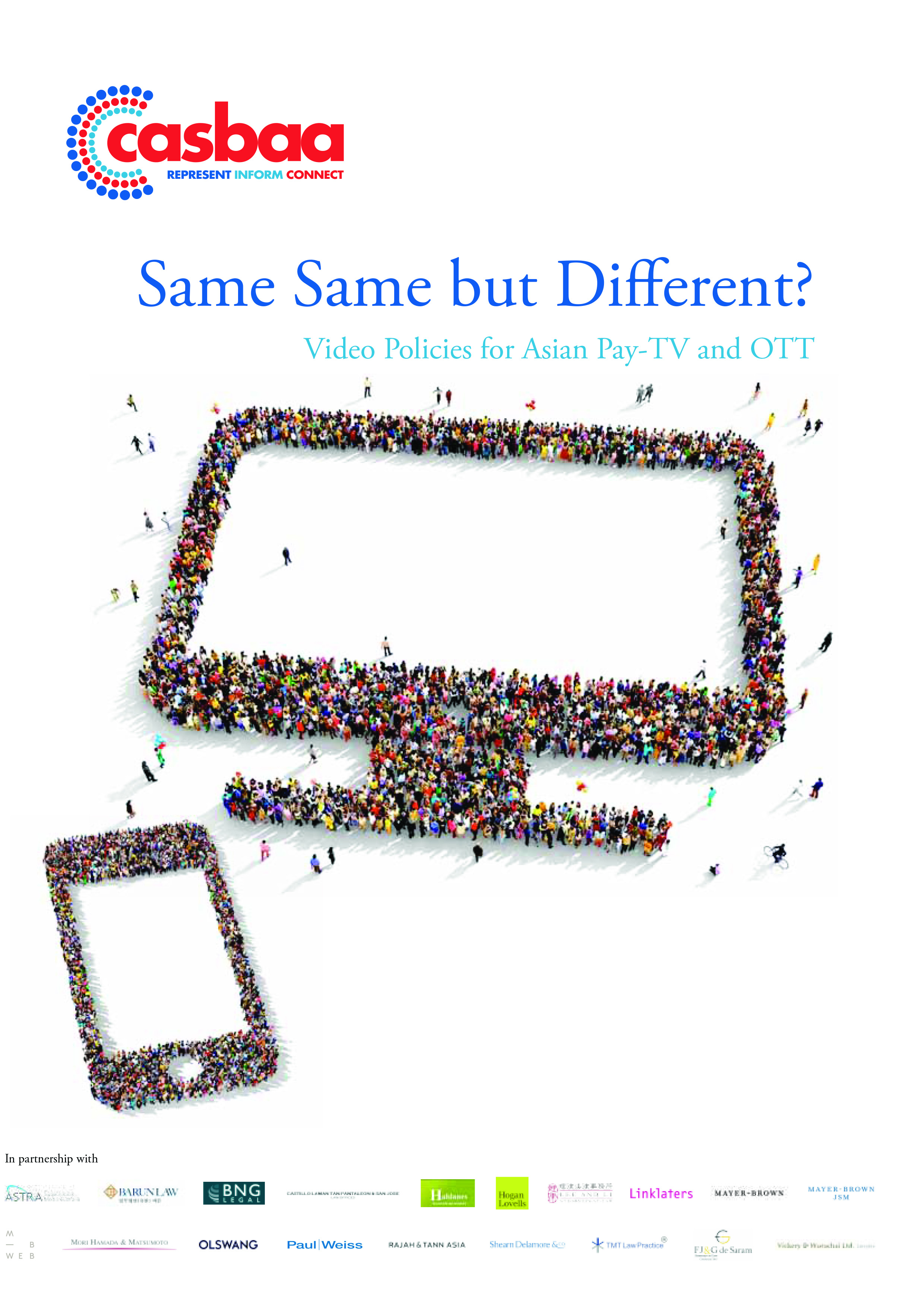 Same Same but Different is a publication that benchmarks the broadcast operating environment in 17 markets within the Asia-Pacific region.
Visit the online database here.
Download Same Same but Different here.
---
Policy Roundtable 2015
One of the highlights of CASBAA's regulatory activities is the Policy Roundtable, organized in conjunction with the annual CASBAA Convention.
CASBAA's goal in holding the Roundtable at the same time as the Convention is to bring regulatory officials into contact with the effervescence of the industry, let them rub shoulders with executives from the various markets and from the regional corporate centers, and create opportunities for cross-pollination of ideas and mutual sharing of concerns.