BBC Worldwide has inked a deal that sees for the first time, a BBC Earth branded block in South Korea.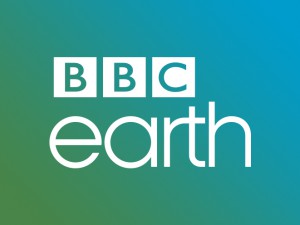 The block is now available on leading Korean cable channel KMH's newly launched documentary channel, DocuOne. It launched together with DocuOne on July 18, and will be available for six hours a day, in two hour prime time slots, as part of a basic cable package to over 12 million households. Programmes on the block are subtitled in Korean.
The seminal Planet Earth kicks off the BBC Earth block. The winner of over 30 natural history and television awards, Planet Earth is narrated by Sir David Attenborough, and celebrates the amazing variety of the natural world. Viewers will also be privy to Frozen Planet, an ambitious and epic natural history documentary that takes you on a spectacular polar expedition into a breathtaking landscape most humans will never experience. Hidden Kingdoms is also in the lineup, slated to give DocuOne viewers an idea of what it feels like to be shrunk down and immersed into a magical world of fantastic creatures living incredible, action-packed lives.
"Having previously worked with KMH to deliver premium BBC dramas, we are very excited to partner with them to bring our award-winning and ground-breaking natural history content to their viewers. We are excited that BBC Earth is in the lineup to kickstart DocuOne, and are confident that the block will be a hit in Korea," said Soojin Chung, GM of BBC Worldwide in North East Asia
Seong Soo Kim, Director of Broadcasting in KMH Co. Ltd., commented: "We are delighted to work with BBC Worldwide to launch DocuOne. With BBC Earth as a branded block on the channel, we are confident in positioning DocuOne as a premium documentary channel in South Korea. This is a great opportunity to develop the relationship between KMH and BBC Worldwide, and we hope to get a lot of support and encouragement for our new channel."
In Asia, BBC Earth is available as a linear channel in Cambodia, Hong Kong, Indonesia, Malaysia, Mongolia, Singapore, South Korea, Taiwan, Thailand and Vietnam. In India, Sony BBC Earth is a joint venture channel with BBC Worldwide and Sony Entertainment Television. Besides Korea, it is also available as a block in Japan. In Singapore and Malaysia, it can also be accessed via bbcplayer.com and as an app.
-Ends-
For more information, please contact:
Jeanne Leong
BBC Worldwide
Tel: +65 6849 5292
Email: Jeanne.Leong@bbc.com
Jessie Lim
BBC Worldwide
Tel: +65 6849 5295
Email: Jessie.Lim@bbc.com
NOTES TO EDITORS
About BBC Worldwide
BBC Worldwide is the main commercial arm and a wholly owned subsidiary of the British Broadcasting Corporation (BBC). Its vision is to build the BBC's brands, audiences, commercial returns and reputation across the world. This is achieved through investing in, commercialising and showcasing content from the BBC around the world, in a way that is consistent with BBC standards and values. The business also champions British creativity globally.
In 2015/16 BBC Worldwide generated headline profits of £133.8m and headline sales of £1,029.4m and returned £222.2m to the BBC.
For more detailed performance information please see our Annual Review webpage: bbcworldwide.com/annual-review/.