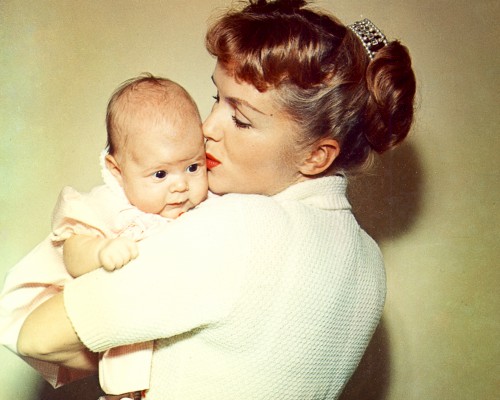 SINGAPORE, JANUARY 4, 2017 – In light of the recent and unexpected deaths of both Carrie Fisher and Debbie Reynolds, the documentary BRIGHT LIGHTS: STARRING CARRIE FISHER AND DEBBIE REYNOLDS will debut same time as the U.S. on Sunday, January 8 at 9am, with a same day primetime encore at 9pm, exclusively on HBO. The story of a family's complicated love, this documentary is an intimate portrait of Hollywood royalty in all its eccentricity. Carrie Fisher and her mother, Debbie Reynolds, live in the same Beverly Hills compound. The 83-year-old grand dame still has a Las Vegas act, but performing is taking its toll. Carrie's response is both hilarious and heart-rending. Featuring vintage family films that bring iconic old-world Hollywood to life, as well as extensive vérité footage, the film is directed by Alexis Bloom and Fisher Stevens.
BRIGHT LIGHTS: STARRING CARRIE FISHER AND DEBBIE REYNOLDS has already received audience and critical acclaim at many prestigious film festivals, including the 2016 Cannes Film Festival, the Telluride Film Festival and the New York Film Festival.
#          #          #
About HBO ASIA
Singapore-based HBO Asia brings the best of Hollywood to Asia first through its exclusive licensing deals with major Hollywood and independent studios, including Paramount Pictures, Sony Pictures, Universal Studios, Warner Bros. and Lionsgate. HBO Asia has proprietary and award-winning HBO and HBO Asia Original programmes produced exclusively for HBO viewers. Wholly owned by HBO (a Time Warner company), HBO Asia reaches 23 territories across Asia with six 24-hour commercial-free subscription movie channels: HBO, HBO Signature, HBO Family, HBO Hits and Cinemax, as well as Red by HBO, internet streaming platform, HBO GO, subscription video on demand service, HBO On Demand, and in China, 鼎级剧场 (ding ji ju chang). HBO Asia is also the exclusive distributor of BabyFirst and the DreamWorks channel in the region. Log on to www.hboasia.com for more information.
HBO and Home Box Office are service marks on Home Box Office, Inc. Used with permission.
For more information, please contact HBO Asia:
Karen Lai
Director, Communications
Tel: (65) 6381 1796
Email: karen.lai@hboasia.com
Chan Zi Ning
Executive, Communications
Tel: (65) 6381 1746
Email: zining.chan@hboasia.com