An occasion of two major media events: Broadcast Asia Singapore (FTV Party @ F Club Singapore 27th June) and Webit Sofia (FTV Party @ PM Club 26th June), FashionTV launches three new OTT channels globally, adding to the existing 12 channels on FTV+.
FashionTV is available to over 500 million homes through PayTV, on 500 million SmartTVs (OTT) and 1.5 billion smartphones through FTV+ OTT.
Fashion Teens Fashion Kids
In recent years, many fashion brands have developed collections focusing on teenagers and kids. F Teens and F Kids present an entertaining overview of this fashion trend.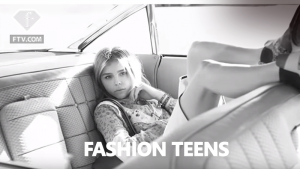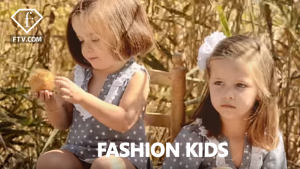 Fashion Destination
Traveling to destinations with the touch of fashion has become trendy. F Destinations will take you to the most fashionable new hotels and resorts in the world.

FashionTV Bangladesh
FashionTV has entered in a joint venture with R&R Holding Ltd. lead by Ron Sikder, CEO of Sikder Group for Bangladesh. R&R Holdings will launch CNN Bangladesh and CNN Money as well as FashionTV in Q4 2018.
Similar to the India, Thailand, and Indonesia business plans, the Bangladesh business plan includes developing F Shops, F Cafes, F Residences, F Clubs, FTV Coin Deluxe and a variety of products for export with the F brand.
"Fashion is a lifeline for Bangladesh. Bringing FashionTV to Bangladesh will add to the information, sensitivity and appreciation of fashion to our people," says Ron Sikder, CEO of Sikder Group.
"During my visit to Ron in Dhaka, I was surprised by the popularity of the FashionTV brand. Apparently, many of the Indian DTH platforms where FashionTV is broadcasted are viewed in Bangladesh. FashionTV's localized channel in Bangladesh to be distributed on the new digital cable and DTH platforms will enjoy similar or better popularity than in India," suggests Michel Adam, Owner and President of FashionTV.
FTV Coin Deluxe – Cryptocurrency for the Fashion Community
FashionTV has recently launched FTV Coin Deluxe, cryptocurrency for the fashion community. FashionTV has developed the FTV Coin Deluxe and utility token based on ETHEREUM to be used in the FashionTV Ecosystem. The FTV Coin Deluxe is to be launched in several crypto exchanges throughout July/August 2018. For more information visit ftv.com/c.
For more information visit ftv.com.
To meet us during Broadcast Asia Singapore and invitation for FTV Party (@ F Club Singapore 27th June) contact alex@ftv.com.
To meet us during Webit Sofia and to get invitation for FTV Party (@ PM Club 26th June) contact natalya@ftv.com.