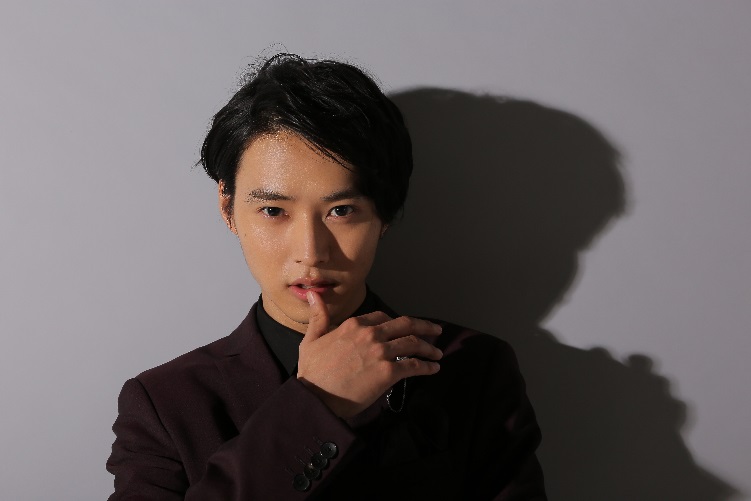 SINGAPORE (November 29, 2017) – The Japanese king of romantic films, Kento Yamazaki, will star in the highly anticipated drama series, "Kiss that Kills", which premieres same time as Japan on January 7, 2018 at 9pm.
Kento Yamazaki plays the role of Otaro, the most sought-after host at a nightclub whose only passion is fearless pursuit of money and power. When Otaro is kissed by a mysterious woman, he dies but quickly comes back to life. What is the true identity of this mysterious woman? Can Otaro unravel the mystery behind the deadly kiss and the time loop?
"GEM has established its foothold as the top regional destination for extraordinary North Asian entertainment. "Kiss that Kills" is a testament to our ongoing commitment to consistently bring fans premium quality and highly creative content that captures their imaginations. Fans of Kento Yamazaki can expect his most breathtaking performance yet, and it's one that is rich in mystery, drama and intrigue," said Virginia Lim, Senior Vice President and Head of Content, Production and Marketing, Sony Pictures Television Networks, Asia.
To celebrate the premiere of "Kiss that Kills", GEM fans from around the region will have the unprecedented opportunity to win an all-expenses paid trip to Hong Kong to meet Kento Yamazaki. In this up-close and personal closed-door session, Kento will share his thoughts about the drama, interact with fans and autograph exclusive drama merchandise. The meet-and-greet session will take place on January 21, 2018 and will be streamed live on Facebook on www.facebook.com/gemtvasia.
"The GEM experience is all about bringing content beyond the screen and into the real world to create "money-can't-buy" experiences for our fans. This exclusive event featuring Kento will mark the first time in Asia that GEM subscribers will have the opportunity to spend time with their favorite actor – it will be a dream fulfilled for many!" said Virginia.
Commenting on the drama and his upcoming visit to Hong Kong, Kento Yamazaki said, "I have never been to Hong Kong before, so I am extremely excited to visit to promote this drama. The interesting part of the drama is its recurring time loop and as I have always enjoyed watching dramas like this, I am very excited to be involved in one. There are also parallel worlds, so I really feel like it is a story that is going to appeal to people in all sorts of ways. Please look forward to it!"
Kento Yamazaki made his debut in 2010 and rose to stardom with his role as L in the massive hit TV drama adaptation of "DEATH NOTE". Since his debut, Kento Yamazaki's versatility as an actor has made him a rising star in Japanese entertainment.
Fans can get their "Kento-fix" on GEM this December with the premiere of "Baseball Brainiacs" on December 13, every Wednesday and Thursday at 9:00pm (8:00pm JKT/BKK), and "Sea Side Blue", premiering December 30, Saturday at 7:30pm (6:30pm JKT/BKK).
"Kiss that Kills" premieres on GEM same time as Japan on January 7, Sunday at 9pm, subsequent episodes will air on Sunday at 9:30pm.
For more information on GEM and the latest telecast details, visit http://www.gemtvasia.com/ or follow our conversations on social media (@GEMtvasia).
About GEM
GEM is the glittering jewel of Asian general entertainment. A joint venture between Sony Pictures Television (SPT) Networks and Nippon Television Network Corporation, GEM enjoys access to more than 500 hours of Japanese content per year exclusively from Nippon TV. The channel features first-run and exclusive dramas, comedies and variety entertainment shows from Japan as well as other Asian territories including China, Hong Kong and Taiwan. This includes selected prime time dramas on the same day and within the same week of their broadcast in Japan. GEM also made history for being the first channel to broadcast Nippon TV's music festival 'THE MUSIC DAY' LIVE, and for simulcasting the Japanese drama series 'Guard Center 24' at the same time as Japan. In addition, GEM takes its shows beyond the screen and into the lives of viewers, and most recently brought Japanese star Hayami Mocomichi on promotional tours to meet with his fans in Hong Kong and Singapore.GEM Vietnam, which is also part of the Asian channels portfolio, is wholly-owned and operated by SPT Networks. See www.GEMtvasia.com for more.
About Nippon Television Network Corporation
Nippon TV is recognized as Japan's viewer ratings champion having topped all timeslot categories for three consecutive years and garnering the largest profits in the country's broadcasting industry. One of the biggest successes for the nation's finest producer of all genres of programming is "Dragons' Den", a globally successful business show format that has sold into more than 30 territories including the UK, Canada, Australia, Russia, Germany, India, Italy and Nigeria. The Emmy award winning version, "Shark Tank", airs in the US. Following closely is the success of "Mother," a scripted format that has become a big hit in Turkey and has sold into many territories around the world. With well-established companies that deal in a broad range of businesses from animation, movies, events, to fitness clubs, Nippon TV is leveraging its coveted platform to revolutionize digital media in an ever-changing industry. Launching a channel in Southeast Asia named GEM through a joint venture with Sony Pictures Television Networks, and leading the digital content market through Hulu Japan- a subsidiary that boasts the largest SVOD subscriber base in the country, Nippon TV is steadily solidifying its presence and brand as a global media powerhouse. http://www.ntv.co.jp/english/
For further information, please contact:
Minsi Zhang
Sony Pictures Television Networks, Asia
Minsi_Zhang@spe.sony.com
+65 6622 4323 / +65 9772 7219