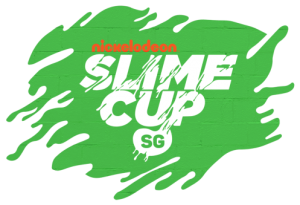 If the thought of green, gooey, and messy Slime makes you giggle with glee, then you don't want to miss the Nickelodeon Slime Cup SG 2017!
Back in Singapore for the fifth time and bigger than ever, Nickelodeon is recruiting Super Slime Fans at the Slimiest integrated sports festival. March in line to a weekend of entertaining stage activities, photo-taking sessions with beloved Nickelodeon characters, and game stations to train up Slime Fans, topped with a healthy dose of Nickelodeon's trademark green Slime. Presented by Singtel TV, the two-day free-entry event will be held at City Square Mall, the event's venue sponsor, on Saturday, 15 July and Sunday, 16 July 2017.
With nine silly games and obstacle courses to try out this year, Slime Fans can look forward to being soaked in a giant Slime washing machine, show off stealthy ninja skills in an obstacle course, or train their senses in a secret Slime shack, among many others.
Mark your calendar for the Nickelodeon Slime Cup SG 2017
Saturday, 15 July, 11am – 7pm – Exclusively for Singtel subscribers
Sunday, 16 July, 11am – 7pm – Open to the public
Please view the press release HERE.
Press Contacts:
Viacom International Media Networks
Yvette Yeo
t: +65 6420 7154 m: +65 9007 9570
e: yvette.yeo@vimn.com
Edelman for Viacom International Media Networks
Abraham Christopher
t: +65 6494 1403 m: +65 91273751
e: abraham.christopher@edelman.com