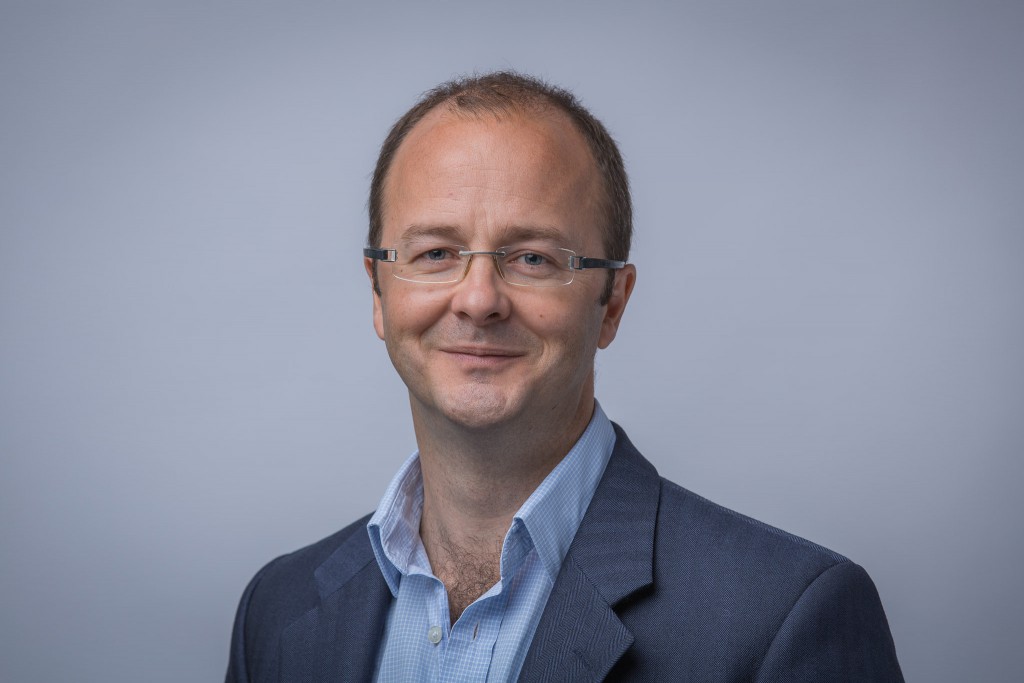 16th November 2017, London. BBC Global News Ltd, the BBC's commercially funded international news arm, has announced the appointment of Charlie Villar to its newly-created Chief Operating Officer position.
Villar, who is currently the BBC's Director of Tax, Treasury and Corporate Finance, will start with immediate effect and will be responsible for the financial and operational leadership of the company, bringing together finance, engineering, internal and external communications, HR and legal and business affairs. He will join the management team and will be one of two directors of the company, reporting to Chief Executive Officer Jim Egan. The appointment comes as the company expands to incorporate the advertising sales arm of the BBC.
Speaking about the appointment, Egan said, "I am delighted to be welcoming Charlie to BBC Global News Ltd as our first Chief Operating Officer. As we complete the expansion of the business and embark on a new phase for BBC World News and BBC.com, Charlie brings the ideal mix of private and public sector experience to the leadership team. High quality commercially funded journalism has never been more important but it has also never been under greater pressure. Charlie's appointment will bring expertise, energy and a fresh perspective to our enduring mission of staying true to the BBC's unique editorial values and running a business which continues to be commercially successful."
Villar added, "This is a hugely exciting time to be joining BBC Global News Ltd, especially as the business comes together with BBC Advertising. External market forces and changing consumer behaviours are resulting in the rapid evolution of how people across the world consume news on TV, online and mobile devices; 'fake news' and social media are causing audiences to seek out reliable, trusted sources; and media companies are looking for new business models to be fit for purpose in a demanding environment. Global News Ltd benefits from the BBC's outstanding reputation for high quality, together with its deep experience of responding to changes in technology and audience behaviour. I am really looking forward to joining the team to guide the business as we respond to the challenges and opportunities that lie ahead."
In his role as the BBC's Director of Tax, Treasury and Corporate Finance, Villar developed the BBC's long-term financial plan following last year's renewal of the BBC's Royal Charter and he was also responsible for managing the relationship of the BBC's commercial subsidiaries with the BBC Public Service.
Villar spent the first part of his career in the commercial sector. He is a qualified accountant, having trained with Arthur Andersen. He then moved onto Deloitte where he worked in Audit and Corporate Finance, advising clients across the Financial Services, Media and the Telecoms sectors. Prior to joining the BBC in 2010, he was a Director at the Shareholder Executive – HM Government's in-house corporate finance and shareholding arm – where he led high profile restructurings of Northern Rock, The Royal Mint, and Ordnance Survey.
Notes to editors
For further information, please contact: Ali Cowe at ali.cowe@bbc.co.uk
BBC World News and BBC.com, the BBC's commercially funded international 24-hour English news platforms, are owned and operated by BBC Global News Ltd. BBC World News television is available in more than 200 countries and territories worldwide, and over 433 million households and 3 million hotel rooms. The channel's content is also available on 178 cruise ships, 53 airlines, including 13 distributing the channel live inflight, and 23 mobile phone networks. BBC.com offers up-to-the-minute international news, in-depth analysis and features, including BBC Capital, BBC Culture, BBC Future and BBC Travel, for PCs, tablets and mobile devices to more than 95 million unique browsers each month.
BBC Advertising sells advertising and sponsorship solutions on behalf of the BBC's worldwide commercial portfolio across broadcast, online and mobile platforms globally.