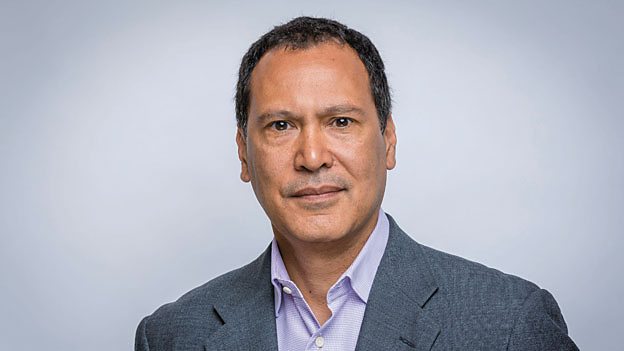 LONDON – September 6, 2016 – In line with its strategy to bring premium content to more viewers on more screens than ever before, Discovery Communications has appointed Ralph Rivera to the newly created position of Managing Director, Eurosport Digital. He will begin the role on September 26, based in London, and will report to Michael Lang, Executive Vice President of International Development & Digital for Discovery Communications, as well as work closely with Peter Hutton, CEO of Eurosport, and his leadership team.
Eurosport is the number one sports destination in Europe and connects fans and athletes around the greatest sporting events across all screens. Rivera is charged with leading the aggressive expansion of Eurosport's digital businesses, which today include Eurosport.com – the continent's number one sports news website, and Eurosport Player – the leading subscription-based OTT sports platform across Europe giving fans an all-access pass anytime and on any device in 52 countries. He will collaborate with local teams to drive innovation for next-generation digital sports products and make the brand's content available across all screens, to enhance viewers' digital sports experience.
With hundreds of millions of mobile data subscribers and growing OTT momentum via connected TVs, Europe provides a significant strategic opportunity to leverage both Rivera's successful track record of creating immersive digital video products and Discovery's recent investments in premium sports content. In Asia Pacific, Eurosport reaches more than 10 million fans.
Rivera joins from the BBC, where he spent six years as Director, BBC Digital and was responsible for all of the BBC's digital media services, leading on the implementation and operation of BBC iPlayer as it grew by over 300% and delivering the first truly digital Olympic Games for London 2012, setting a new standard for live sports coverage online. Prior to the BBC, Rivera spent ten years at AOL, most recently as Senior Vice President and Managing Director of Games, where he transformed the division from a loss leader to one of their most profitable media units.
Commenting on the appointment, Lang said, "Recognized as one of the most forward-thinking digital executives in the world, Ralph brings extensive knowledge in the direct-to-consumer space, with a deep understanding of the digital landscape in Europe and a strong reputation for innovation and transformation. His product-centric mind set and technology orientation will help us to grow Eurosport Digital, which is one of Discovery's top priorities, as we continue our march to making sports and all of our content accessible to viewers across all screens, in a highly meaningful and profitable way."
Hutton said, "Eurosport is focused on the further acquisition and delivery of locally relevant, premium sports content that will continue to attract more subscribers to the Eurosport Player. We continue to build momentum through the recent acquisition of premium rights such as Wimbledon across Europe and the Bundesliga in Germany. As we plan the enhanced delivery of these acquisitions and take ownership of the Olympic Rings from January 1, 2017, as the official multi-platform broadcast rights holder for Europe through 2024, we look forward to having Ralph as part of the Eurosport team."
Rivera said, "Having enjoyed numerous successes with the BBC, my next move had to be big. The opportunity I have in leading the digital business at Eurosport is an amazing challenge, and working closely with Discovery's world-class teams at Eurosport and across local markets, I hope to build next generation digital sports products, ensuring Eurosport consumers across Europe can enjoy more action, when and where they choose to view it."