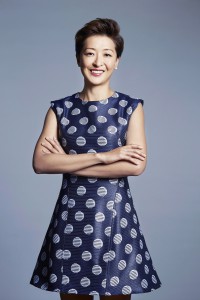 SINGAPORE, 07 JULY 2017 – HBO Asia today announces the promotion of Ms. Beibei Fan (范贝贝) to Executive Vice President for New Business and Managing Director for China (执行副总裁,新事业部; 执行总经理,中国). In this role, Beibei will oversee all the business aspects of HBO Asia's business in China from revenue generation to production as well as new business prospects in Asia.
"Beibei has done an excellent job for the company and this promotion is recognition of that contribution," said Jonathan Spink, CEO of HBO Asia. He further added, "With Beibei at the helm of our business in China, we are confident that we will be able to strengthen our commitment and strategy to bringing our content to more viewers in China."
Beibei has over 15 years of programming and distribution experience from her time with Warner Brothers, The Walt Disney Company and China Central Television (CCTV). She brings with her an acute and in-depth understanding and knowledge of the media and entertainment business in Asia.
She joined HBO Asia in August 2014 as Senior Vice President, New Business, and has since worked with Tencent Video to expand HBO's content in China and with local partners including BesTV, SiTV and China Mobile to launch Ding Ji Ju Chang (鼎级剧场), a subscription video on demand (SVOD) service that is home to award-winning HBO Original series and movies, CINEMAX and HBO Asia Original series, as well as independent Hollywood movies. In 2016, Beibei also spearheaded HBO Asia's first Chinese co-production movie project with China Movie Channel – an anthology of Chinese language martial arts action movies.
# # #
About HBO ASIA
Singapore-based HBO Asia brings the best of Hollywood to Asia first through its exclusive licensing deals with major Hollywood and independent studios, including Paramount Pictures, Sony Pictures, Universal Studios, Warner Bros. and Lionsgate. HBO Asia has proprietary and award-winning HBO and HBO Asia Original programmes produced exclusively for HBO viewers. Wholly owned by HBO (a Time Warner company), HBO Asia reaches 23 territories across Asia with six 24-hour commercial-free subscription movie channels: HBO, HBO Signature, HBO Family, HBO Hits and Cinemax, as well as Red by HBO, internet streaming platform, HBO GO, subscription video on demand service, HBO On Demand, and in China, 鼎级剧场 (ding ji ju chang). HBO Asia is also the exclusive distributor of BabyFirst and the DreamWorks channel in the region. Log on to www.hboasia.com for more information.
For more information, please contact:
Karen Lai | Senior Communications Director | HBO Asia
DID +65 6381 1796 | Mobile +65 9111 2655 | Fax +65 6287 2210 | www.hboasia.com