Irdeto Cloaked CA and Middleware enables Tata Sky to securely deliver content on their satellite pay TV platform in India
LAS VEGAS, CES – 10 January 2018 – Irdeto, the world leader in digital platform security, has announced that it has expanded its long-term security partnership with Tata Sky, India's leading content distribution platform providing satellite pay TV services. The highly competitive satellite pay TV market in India requires operators like Tata Sky to continue innovating in order to meet consumer demand for premium solutions and services. With Irdeto, Tata Sky has a reliable and trustworthy security partner to ensure the secure delivery of content onto any device across its satellite and OTT platforms in India.
Tata Sky will implement Irdeto Cloaked CA and Middleware to deliver an improved customer experience while ensuring that its valuable content remains secure. In addition, Tata Sky recently selected Irdeto to enhance its end-to-end solution for OTT services. Irdeto's OTT solutions simplify the operations and workflow of supporting multiple digital rights management (DRM) systems.
"At Tata Sky, we are committed to providing our customers with the most innovative video services across satellite and online platforms in India," said Harit Nagpal, MD & CEO, Tata Sky. "To provide consumers with greater choice and convenience, we need a security partner that gives us the freedom to innovate without fear. In Irdeto, we are working with a strong security partner with a forward-looking approach and future-proof solutions. This enables us to continue innovating our solutions and services while giving us the peace of mind that our content is secure."
Irdeto Cloaked CA, the mostly widely deployed software CA in pay TV globally, and Irdeto Middleware will provide Tata Sky with the flexibility to easily evolve their service and business models to meet changing demands. As Tata Sky's trusted security partner, Irdeto manages the planning and deployment of the project for Tata Sky to ensure the seamless integration of both Irdeto security technology and third-party solutions.
"We are honored to be selected by Tata Sky as their long-term security partner for Conditional Access and Middleware," said Doug Lowther, CEO, Irdeto. "This deal further reinforces Irdeto's commitment to the dynamic and fast-growing media market in India and we are excited to continue working with Tata Sky to help them meet their business goals."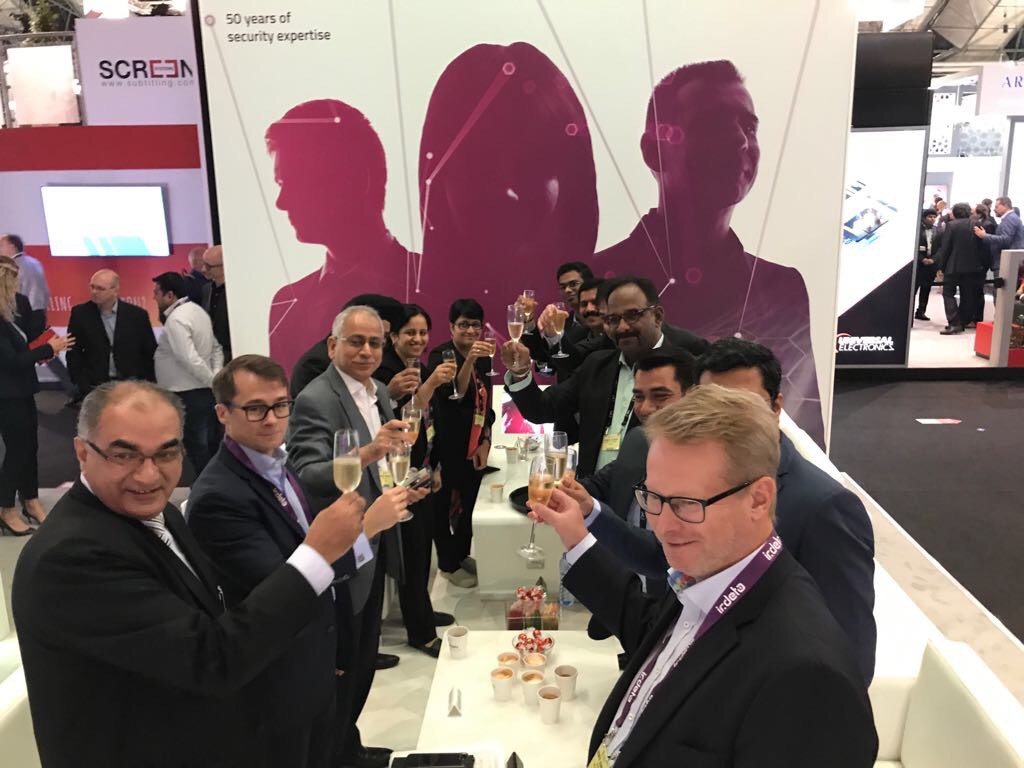 ###
About Irdeto
Irdeto is the world leader in digital platform security, protecting platforms and applications for media & entertainment, automotive and IoT connected industries. Our solutions and services enable customers to protect their revenue, create new offerings and fight cybercrime. With nearly 50 years of expertise in security, Irdeto's software security technology and cyber services protect over 5 billion devices and applications for some of the world's best-known brands. Our unique heritage as a subsidiary of multinational media group Naspers (JSE: NPN) means that we are a well-established and reliable partner to help build a more secure future. Please visit Irdeto at www.irdeto.com.
For further information, please contact:
Stephen Russell
Global Manager, Public Relations, Irdeto
Mobile: +1 774 273 3890
Email: Stephen.Russell@irdeto.com
Crystal Kung
Senior Account Manager, WE Communications
P: +65 6303 8472
Email: ckung@we-worldwide.com