OTT Summit 2016 – Early Bird Rates until January 22
CASBAA's annual OTT Summit will help you better understand the business of Over-The-Top. Industry experts from across the region and the world will delve into compelling issues including content commerce, digital advertising and new OTT investment models on March 1 in Singapore. Register here.

---
India Forum 2016 – Save the Date
CASBAA's annual look at the dynamic India broadcasting market will take place on Monday, March 22, 2016 in New Delhi. A key stop in the CASBAA calendar, don't miss your chance to gain a deeper understanding of the multichannel TV business in India!
Register here.

---
Hong Kong Copyright Alliance Press Conference


CASBAA attended the Press Conference of the Hong Kong Copyright Alliance last month to show support to the Copyright Amendment Bill. "I am happy to join our colleagues from other copyright-related industries in expressing the strongest possible support for immediate passage of the Copyright Amendment Bill, without the three Committee Stage Amendments." said CASBAA's Chief Policy Officer John Medeiros during the Conference. Read more here.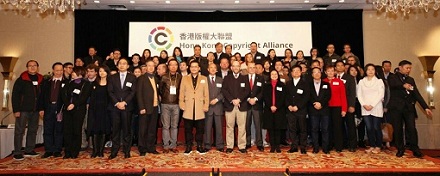 ---
Digital Matters 2015
CASBAA was a supporting organization of Digital Matters 2015. The event focused on new frontiers of digital creativity and social distribution. It is where the online content makers, the digital entertainment industry and fans come together to innovate the future of online entertainment.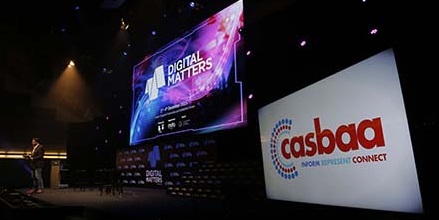 ---
Introduction to Creative Future
On January 13, CASBAA hosted an informational webinar with Ruth Vitale, CEO of CreativeFuture, a Los Angeles-based advocacy organization representing 450 companies in the creative industry. She spoke on CreativeFuture's initiatives for copyright protection, and Regulatory and Anti-Piracy Committee Members discussed possible ways to integrate such approaches in the APAC region.
Similar to the TAG approach which we heard about last month, CreativeFuture collaborates with organizations including the TAG, Interactive Advertising Bureau, and GroupM to cut off ad revenues to pirate sites. It also strives to raise community awareness of the implications of piracy by encouraging its constituent companies to speak out, as well as promoting a youth outreach curricula to educate K-12 students on the issue. And its website has some wonderfully acerbic commentaries, including this one about how young YouTube musicians are losing out because their content is being "scraped" by Facebook, which won't share ad revenue. "Freebooting" is a term used to describe the act of taking a creative work and re-uploading it without giving proper credit to its creator. In the olden days, I believe we called this "stealing."
To view the CreativeFuture global trailer, please click here.
---
Media360Summit | Feb 25, 2016 | Hong Kong
Media360Summit brings together the world's leading media stakeholders and inspirational figures to discuss how to create and maintain a competitive advantage in an uncertain industry environment.
If you are interested to join media agency CEOs and CMOs from brands please visit Media360Summit.com or contact Iain Bell iain.bell@haymarket.asia for details and registration.
14 Jan 2016
OTT & Connected Media Group Webinar
3 Feb 2016
2020 Committee Webinar
4 Feb 2016
Satellite Industry Committee Meeting
17 Feb 2016
OTT & Connected Media Group Webinar
24 Feb 2016
CASBAA Cocktails, Hong Kong
1 Mar 2016
OTT Summit, Singapore
22 Mar 2016
India Forum, New Delhi
Follow us on Social Media Networks