CASBAA Philippines in View 2017
Since the launch of the first multi-channel video services in the Philippines 25 years ago, it's been a market set for growth. And it's still growing!
With a light-touch regulatory environment, The Philippines pay-TV industry benefits from "No rate regulation", "No channel landing rights licensing" and "No Regulation of tiered/bundled offerings".
So join the CASBAA roster of expert speakers and delegates at our exclusive gathering on August 30th in Manila as we identify further opportunities in a surprisingly robust pay-TV market.
With 2,000 islands, 100m people, 18.5m TVHHs, 5m DTH subs, 116m mobile subs, 17m Smartphone subs, 20m b'band subs, plus 3m pay-TV subs with a GDP per person US$3,000 there's still plenty to watch.
The details
Member: US$350 per person
Non-member: US$400 per person
For Registration: Mandy@casbaa.com
For Sponsorship: Adela@casbaa.com

CASBAA Convention 2017
This year's annual CASBAA gathering in Macau, from 6th to 9th November is set to feature CASBAA member companies and top-tier speakers drawn from the full range of the pay-TV, digital video distribution, technology, security and advertising sectors, along with finance and strategy specialists.
While exploring the latest market developments, CASBAA Convention 2017 also provides a great opportunity to catch up with fellow members and make new connections.
With an information-packed two-day conference, a highly informative "Policy Roundtable", exclusive Executive briefings and dedicated operators' workshops, CASBAA Convention 2017 promises to be one of the most significant events in this year's Asia Pacific industry calendar.
So what are you waiting for?
Tickets booked before 8 September (Fri) will enjoy an early bird rate.
The details
Members – Individual: US$1,520
Members – Group: US$1,370
Non-members – Individual: US$1,950
Non-members – Group: US$1,780


For Registration: Mandy@casbaa.com
For Sponsorship: Adela@casbaa.com
Regulatory & Anti-Piracy
In early July, the Regulatory and Anti-Piracy Committee featured an online and in-person engagement with Members in Kuala Lumpur, Hong Kong, Singapore, Bangkok and London with "OTT Policy in Thailand" high on the agenda as a follow-up to an Executive Office exchange with Thai government officials.
Other items on the agenda included anti-piracy initiatives focused on Illicit Streaming Devices in several Asia Pacific jurisdictions, as well as an upcoming review of the Broadcasting and Telecommunications Ordinances in Hong Kong.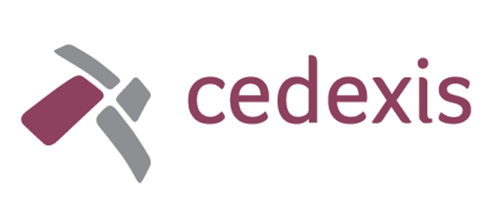 OTT and Connected Media
Also in early July, the OTT and Connected Media Group meeting featured a presentation on "Crowdsourced CDN Switching" by Cyril Duprat (Major Account Executive) of cedexis. Cyril's presentation examined how to ensure broadcast-quality streaming over the public internet while linking CDN traffic growth to revenue. A video of the webinar and copy of the presentation can be found on the OTT Group Members – only webpage.
New Members
This month we welcome:
Copyright Integrity International

Copyright Integrity International is a world leader in protecting valuable digital assets and intellectual property rights of content rights owners from the threats of digital piracy and unlicensed use across internet and mobile platforms. Founded in 2007 and headquartered in Bangalore, India, Copyright Integrity International is engaged by some of the world's most progressive organizations to protect and monetize their rights.
Upcoming Events
24 Aug – OTT Group Webinar
30 Aug – CASBAA Philippines in View (Manila)
30 Aug-1 Sep – BCWW 2017 (Seoul)
7-8 Sep – ContentAsia Summit (Singapore)
6-9 Nov – CASBAA Convention (Macau)
30 Nov-1 Dec – Asian Television Awards (Singapore)