Vietnam in View 2014- September 11, Hanoi
CASBAA is turning the spotlight to Vietnam next month with Vietnam in View 2014 on September 11, 2014 at the Hotel de l'Opera, Hanoi. Limited seats available, sign up today! More info and registration here.
---
Vietnam Cocktails – September 11, Hanoi
Join CASBAA for a festive evening to mark the close of Vietnam in View 2014. Open to all event delegates and CASBAA members, enjoy a drink in the spectacular surroundings of the Hotel de l'Opera in Hanoi. Register here.
---
CASBAA OTT Survey (Members Only)
In order to help us serve you better, CASBAA and the OTT and Connected Media Group want to hear your thoughts on OTT Services and what it means to your business and for the industry. Take the survey here to be eligible to win an iPhone 6.
---
CASBAA 2020 Blog
Read about new topics of interest to the industry from the perspective of our CASBAA 2020 members. This month's featured post: Digital Indonesia. Please leave a comment and let us know what you think!
---
On the Horizon – CASBAA Hong Kong Cocktails (Members Only)
The Association's latest exclusive members' cocktails will be held in Hong Kong on Thursday, September 25. More details to come!
---
CASBAA Convention 2014 – Beyond the Box
Regular rates available until October 17! Taking place from October 27-30 at the Grand Hyatt Hong Kong, this year's event will explore traditional TV and what lies beyond with a high-profile roster of expert speakers that will inspire you to think outside of the box! More info and here.
---
"Ad Awareness" Studies in Asia (Members Only)
A members' only exclusive, CASBAA's series of examinations of advertising support for online piracy in selected Asian markets continues with new reports on Indonesia, Malaysia and Hong Kong. Log in to your account to download your own copy!
---
CASBAA 101 & Singapore Cocktails – August 28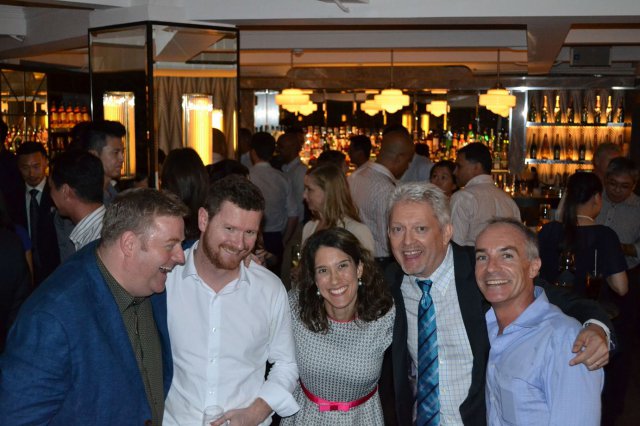 The association travelled to Singapore for a day of membership information and casual drinks. Check out the latest photos from the CASBAA 101 session held at Olswang here and from the Singapore Cocktails at The Black Swan here.
---
Sports Matters to CASBAA members (Members Only)
With two days of hard hitting content, parties, networking and insight, Sports Matters is Asia's leading industry event for those with a vested interest in the business of Sports. CASBAA members can enjoy special savings on their delegate rate by using the discount code [SUPPCASBAA].
11 Sept 2014
Hanoi
CASBAA Vietnam in View
16 Sept 2014
CASBAA Regulatory and Anti-Piracy Committee Meeting
18 Sept 2014
CASBAA Satellite Industry Committee Meeting
19 Sept 2014
CASBAA OTT & Connected Media Group Meeting
23 Sept 2014
CASBAA Wireless Action Group Meeting
25 Sept 2014
CASBAA Council of Governors Meeting
25 Sept 2014
CASBAA Cocktails
27 Sept 2014
CASBAA 2020 Committee Meeting
Follow us on Social Media Networks