CASBAA Convention 2017
The CASBAA Convention 2017, being held from 6-8 November 2017 at Studio City in Macau, highlights the latest innovations in the multichannel TV Industry from across the Asia region, and around the world. With a content, technology, finance and regulatory agenda, the CASBAA Convention 2017 provides the most balanced representation of the needs of all stakeholders, plus a networking forum in which develop new business opportunities. For more information, and to register as a delegate, visit www.casbaaconvention.com.


So what are you waiting for?

Tickets booked before 27 October (Fri) will enjoy the regular rate. (Late bookings are more expensive.)



The details

Members – Individual: US$1,700

Members – Group: US$1,530

Non-members – Individual: US$2,300

Non-members – Group: US$2,080




For Registration: Mandy@casbaa.com

For Sponsorship: Adela@casbaa.com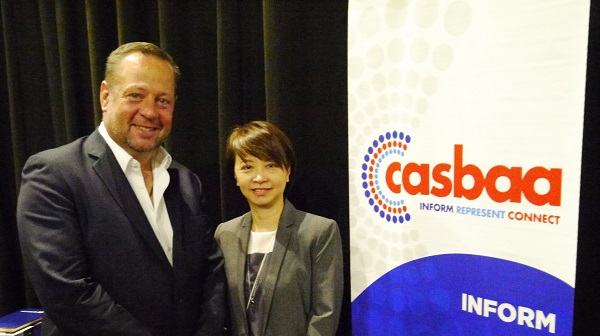 CASBAA CEO Christopher Slaughter with Golden Village CEO, Clara Cheo, who hosted the launch briefing.
Singapore Media Event to Launch the Sycamore Study on Online Piracy
On September 12th, CASBAA hosted a media event to launch the Sycamore study on online piracy in Singapore. The event was well-attended, with nearly 50 representatives from media companies based in Singapore and elsewhere in the region there to hear the results of the study. The audience also included journalists from half a dozen local media outlets.




The main presentation was given by the study's main author, Anna Meadows, from Sycamore Research. Meadows delivered an engaging 30-minute presentation on the online piracy ecosystem in Singapore, with interesting insights into the motivating causes behind piracy behaviour. Some of the most striking findings included that at least 39% of Singaporeans actively pirate video content, and 14% admit to using an Illicit Streaming Device (ISD). The main reasons driving people to pirate were summarised in three key points: it's easy, it's socially acceptable, and the risks are misjudged. The presentation was followed by an open Q&A session in which Meadows and Chief Policy Officer John Medeiros (CASBAA) answered questions about online piracy in the region.
Tickets booked before 27 October (Fri) will enjoy the regular rate. (Late bookings are more expensive.)



The event generated very substantial press coverage on online piracy in Singapore. For links to the press articles and more information on the study, please visit the CASBAA website: http://www.casbaa.com/resources/casbaa-publications/singapore-piracy/
Update on the Vietnam Content Alliance
On 14th September, Vietnam's Ministry of Information and Communications (MIC) published a list of 83 Vietnam-hosted or -operated piracy websites. The MIC did not state what action would be taken against those sites, but they could undertake various enforcement / regulatory measures including imposing administrative sanctions, taking the websites down, or terminating the host account and domain names.



MIC's published list of egregious piracy websites was no doubt influenced by the recent efforts of the Vietnam Content Alliance (VCA), a coalition made up of Vietnamese and international content producers and distributors including CASBAA, VTV, BHD, K+, 21st Century Fox, Motion Picture Association, and the Korean Copyright Commission. In the last nine months the VCA, amongst other initiatives, has:
Hosted a government / industry workshop entitled "Promoting Online Safety and Protecting Brand Integrity" during Telefilm 2017, which involved numerous local and international speakers and included the launch of a Veri-Site / VCA study of the top 50 piracy websites in Vietnam. The workshop and the Veri-Site study received substantial media coverage.
Engaged with MIC and local / international ad networks to adopt the VCA's Infringing Website List (IWL) and prevent advertising dollars from funding these egregious piracy sites.
Presented anti-piracy initiatives at a Thanh Hoa workshop chaired by Vice Minister Hoang Vinh Bao and Mr Nguyen Thanh Lam (MIC/ABEI's Director General), which included over 200 participants.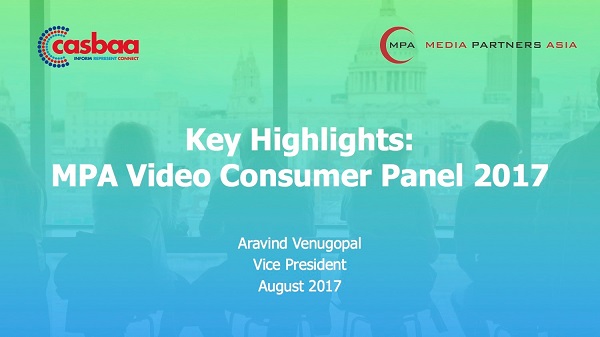 Latest Data for CASBAA OTT Group and Research Committee
Both the CASBAA OTT Group and the Research Committee had presentations from Media Partners Asia, covering the results of their Asia Pacific Video Consumer Study. At the OTT Group meeting, Aravind Venugopal, MPA Vice President, offered a closer look at the growth drivers for premium online video. The study covers a sample size of more than 15,000 internet users across Australia, Southeast Asia, Hong Kong and Taiwan. For a copy of the presentation please visit the OTT Group Resource Page (member login required).

The CASBAA Research Committee met with Vivek Couto and Anurag Gaur, who kindly presented the MPA Consumer Study,as well as with Sam Lee Yi from Smarthub Analytics (Starhub) also shared his learnings with the group, flowing from their huge viewer database which understands viewers consumer preferences, behaviour and location.
New Members
This month we welcome:



TV18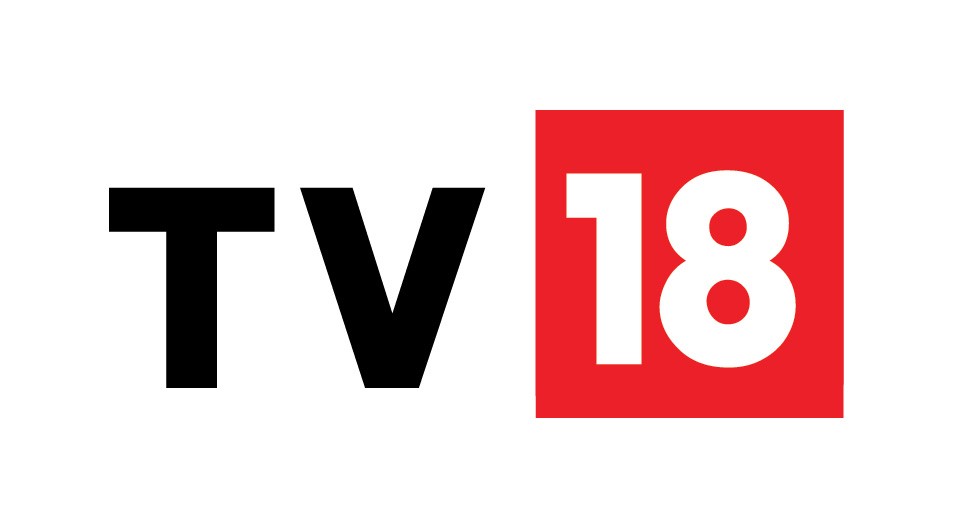 TV18 Broadcast Ltd is one of India's popular television broadcasting networks. It is one of India's leading news networks comprising channels such as CNBC-TV18, CNBC Awaaz, CNBC-TV18 Prime HD, CNN-News18, News18 India and IBN Lokmat along with 10 regional news channels under the brand ETV.
Upcoming Events
10-12 Oct – APSCC 2017 Satellite Conference & Exhibition
12 Oct – TAG Meeting (Hong Kong/Singapore)

17 Oct – OTT Committee Meeting (Hong Kong/Singapore)

17 Oct – Satellite Committee Meeting (Hong Kong/Singapore)

27 Oct – Research Committee Meeting (Hong Kong/Singapore)

6-8 Nov – CASBAA Convention (Macau)

17 Nov – Regulatory and Antipiracy Committee Meeting (Hong Kong)

30 Nov-1 Dec – Asian Television Awards (Singapore)