Vietnam Content Alliance on Jun 6th

CASBAA in Association with the Vietnam Content Alliance (VCA) participated in a workshop titled "Promoting Online Safety and Protecting Brand Integrity". The Ho Chi Minh City workshop featured the release of an analysis of the top 50 most popular piracy websites in Vietnam along with a VCA-produced Infringing Websites List. The data was collated by the VCA and digital advertising assurance provider Veri-site in Vietnamese and English. Mr. Nguyen Ha Yen, Vice Director of Vietnam's Authority for Broadcasting and Electronic Information (ABEI), delivered the opening address while other speakers included Vietnamese actress and director, Hong Anh, who spoke of the impact of piracy on the Vietnamese TV and film industries and Bharat Kapoor, the CEO of Veri-site who provided the overview of the findings from the VCA and Veri-Site research paper. Meanwhile, Lee Chang Hun from Korean broadcaster MBC provided a Korean policy perspective on web advertising while Oli Walsh of the Motion Picture Association of America presented an overview of the London Police Intellectual Property Crime Unit's work on digital piracy. Consulting advisor Neil Gane of CASBAA also outlined about the connection between piracy websites and the risk of viruses and malware. The workshop was successful and well-received by those in attendance, and it generated substantial coverage in the vernacular media.

Taiwan in View 2017 on June 22nd
The CASBAA Taiwan in View 2017, a key CASBAA-convened meeting in Taipei of government officials, political leaders, industry regulators, business heads and international and local experts, called for radical reform of network investment and content controls for multichannel video industry as the Taiwan market reshapes itself as an all-digital (and often mobile) regional communications hub. The CASBAA Taiwan in View event 2017 also appreciates the generous support of the presenting sponsor, Verimatrix and other sponsors including China Network Systems (CNS), Nagra, SES, Taiwan Broadband Communications (TBC), Vindicia. You can revisit the photos of the event here. Don't want to miss out any other CASBAA events? Mark your schedule for Philippines in View 2017 on 30th August and of course our upcoming flagship event: CASBAA Convention 2017 at Studio City in Macau, November 6-9.

Philippines in View 2017 on Aug 30th
With a light-touch regulatory environment for pay-TV industry (which features no rate regulation, no channel "landing rights" licensing or regulation of tiered/bundled offerings), CASBAA and a roster of expert speakers at this exclusive gathering on August 30th at the Marriot Hotel, Manila to identify further opportunities in the surprisingly robust Philippines pay-TV market.Since the launch of the first multi-channel video services in the Philippines 25 years ago it's been a market set for growth. And it's still growing! With 2,000 islands, 100 million people, 18.5 million TV Households, 5 million DTH subs, 116 million mobile subscribers, 17 million Smartphone subscribers, 20 million broadband subscribers and three million fixed line pay-TV subscribers and US$3,000 GDP Per Person there is still plenty to watch in the Philippines. And there's more to come at CASBAA's Philippines in View 2017, August 30th in Manila. Register now!
For Registration: Mandy@casbaa.com
For Sponsorship: Adela@casbaa.com

CASBAA Members' Interim General Meeting in Hong Kong on June 6th
During the Association's Interim General Meeting in Hong Kong, CASBAA CEO Christopher Slaughter updated members the Association's activities for 1H 2017 and welcomed new members to the Association. Chief Policy Officer John Medeiros provided an overview of the Association's policy-related activities across the region while Joe Welch, Chairman of the CASBAA Regulatory & Antipiracy Committee, stressed the importance of the Association's strategic approach to fighting content piracy and revenue leakage. Welch noted that complaints to social media platform Facebook had partially succeeded in blocking advertisements distributed by illicit streaming devices and illegitimate streaming sites were discussed with Members strongly supporting the Association's activities in these areas. During the meeting, CEO Slaughter outlined plans for the CASBAA Convention 2017 in Macau Nov 6th-9th noting that the annual conference programme was falling into place and that sponsorships were selling well. "At a time when our industry is facing unprecedented market and technology change, our November Convention is perfectly positioned to provide vital insights into the world we will be operating in 2018-20 and beyond," said Slaughter.
CASBAA/ UKIPO ISD Roundtable on Jun 16th
Some two-dozen Member representatives participated in a CASBAA convened meeting at the offices of Member company Mayer Brown JSM's offices in Hong Kong to listen to and meet Ros Lynch, Director of Copyright and IP Enforcement at the London-based Intellectual Property Office (UKIPO). Opening the meeting, Dr Lynch presented an overview of the UKIPO's recent initiatives, such as its ISD (Illicit Streaming Devices) enforcement efforts and the activities of the UK's Police Intellectual Property Crime Unit (PIPCU), as well as the UKIPO's collaborative with online partners and rights holders. During a lengthy Q&A session Dr Lynch further focused on ISDs while Dr. Lynch emphasized the need for international cooperation between governments and rights holders to combat what she described as "a truly global problem."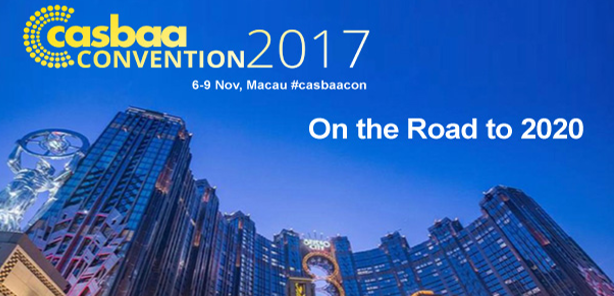 CASBAA Convention 2017 Nov 6-9th in Macau
The Association's annual tent-pole meeting in Macau will feature companies and top-line speakers drawn from the entire range of pay-TV, digital video distribution, technology, security and advertising sectors along with finance and strategy sectors. While exploring the latest developments, CASBAA Convention 2017 is also a great opportunity to catch up with fellow members and make new acquaintances. Packed with a 2-day conference, the informative "Policy Roundtable", an exclusive Executive Roundtable and a dedicated operational workshop, the Convention is one of the most significant events in the industry's calendar.
What are you waiting for?
Ticket applications before 20 July (Thur) will enjoy a pre-release rate.
The details
Member-single: USD 1,320
Member – group: USD 1,210
Non-member- single: USD 1,660
Non-member – group: USD 1,550
For Registration: Mandy@casbaa.com
For Sponsorship: Adela@casbaa.com
Upcoming Events
Jul 13 – CASBAA Technology Advisory Group Call
Jul 14 – CASBAA Research Committee meeting
Jul 18 – CASBAA OTT Group Meeting
Aug 30 – CASBAA Philippines in View (Manila)
Aug 30-1 Sep – BCWW 2017
Sep 6 – ContentAsia Production
Sep 7-8 – ContentAsia Summit
Nov 6-9 – CASBAA Convention 2017 (Macau)
Nov 30 – Dec 1 – Asian Television Awards 2017